Find the right IT expert in 3 steps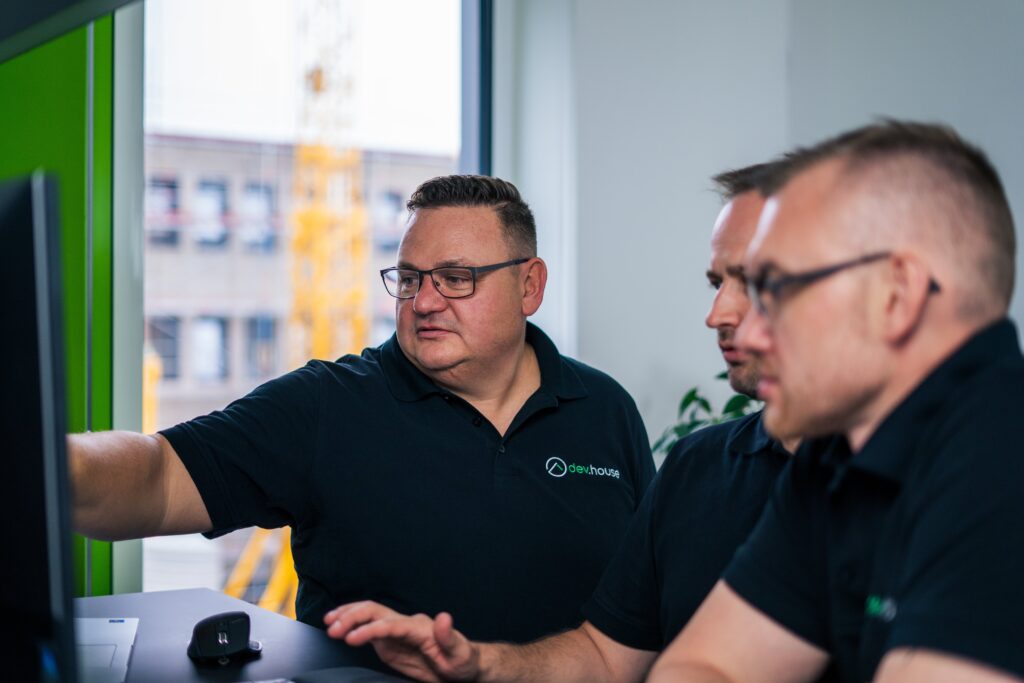 Do you have an innovative idea, need technology- and concept consulting? But you don't have suitable developers or lack the necessary IT know-how internally? With our short dev.house guide about the IT outsourcing process, we explain how you can easily get the required IT experts to successfully realize your project.
Step 1: Make a non-binding request at dev.house
Share general information with us such as:
– A brief project and/or task description
– Which methodological and technological skills are required?
– Which experience level is desired?
– Are you looking for multiple candidates or even an entire team?
– When is the project about to start exactly?
about your project.
Step 2: We select the right IT experts for you
We will offer a candidate from our internal team if available.
If the method and technology competencies are not available in the dev.house team, we will activate our international partner network in 7 countries.
Our partners then carefully select candidates which we interview in advance. Finally, you will receive a qualification profile for each suitable candidate.
Step 3: Final deployment planning and contract conclusion
You choose the final candidates for your project and if desired, interview the selected candidate in advance.
Once the master service agreement and the project order delivery documents have been signed with the german location, we arrange an engagement review after a trial month. At this stage, we also clarify whether further support is required so that our team can provide additional IT experts.
Do you have further questions, or would you like to contact us directly? Schedule your free consultation now!
📩 info@dev.house
📞 +49 176 768 519 39 / +49 176 569 777 93