IT Outsourcing with dev.house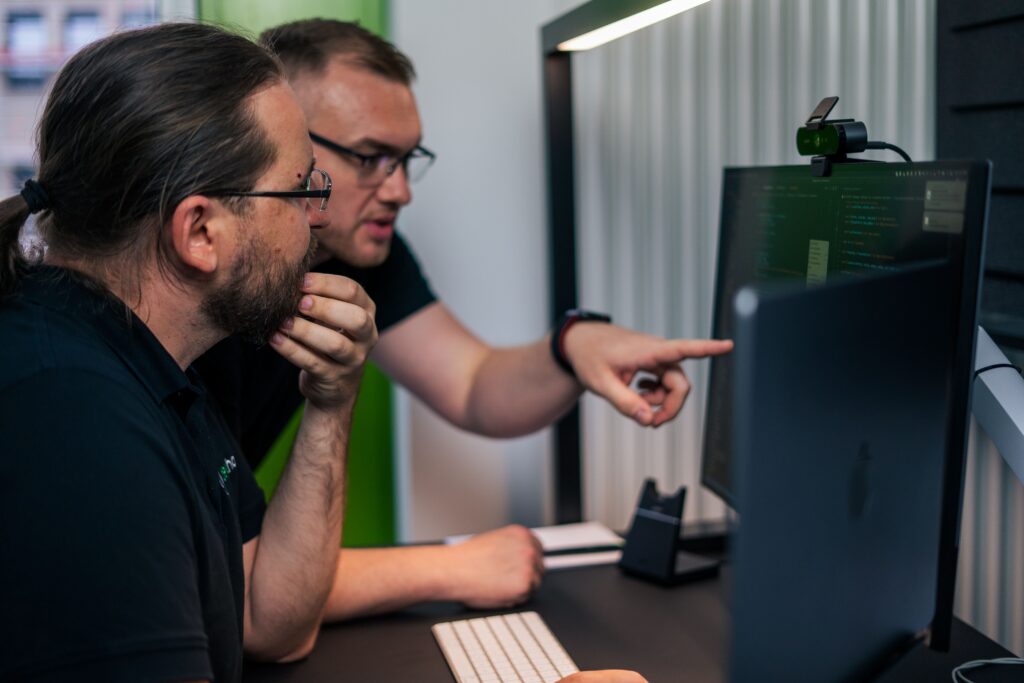 Whether you are looking for software developers for an ongoing project or need a customised team for a new one, IT outsourcing offers various advantages in both cases.
What are the benefits for your business?
- get access to a vast pool of skilled specialists
- adjust the number of software developers according to your current needs
- upgrade your existing team with experienced software developers
- focus on the core business activities of your company
Why choose us as a partner?
- more than 20 years of practical experience in IT projects
- we take care of the entire project implementation
- contracts are concluded with the German location
- we manage and coordinate all activities from Germany
- our international partner network enables us to provide the required professionals with the right skills to match your project
Would you like to start a project with us? We are happy to help you. Consult us personally!
📩 info@dev.house
📞 +49 176 768 519 39 / +49 176 569 777 93