Review: Hannover Messe 2023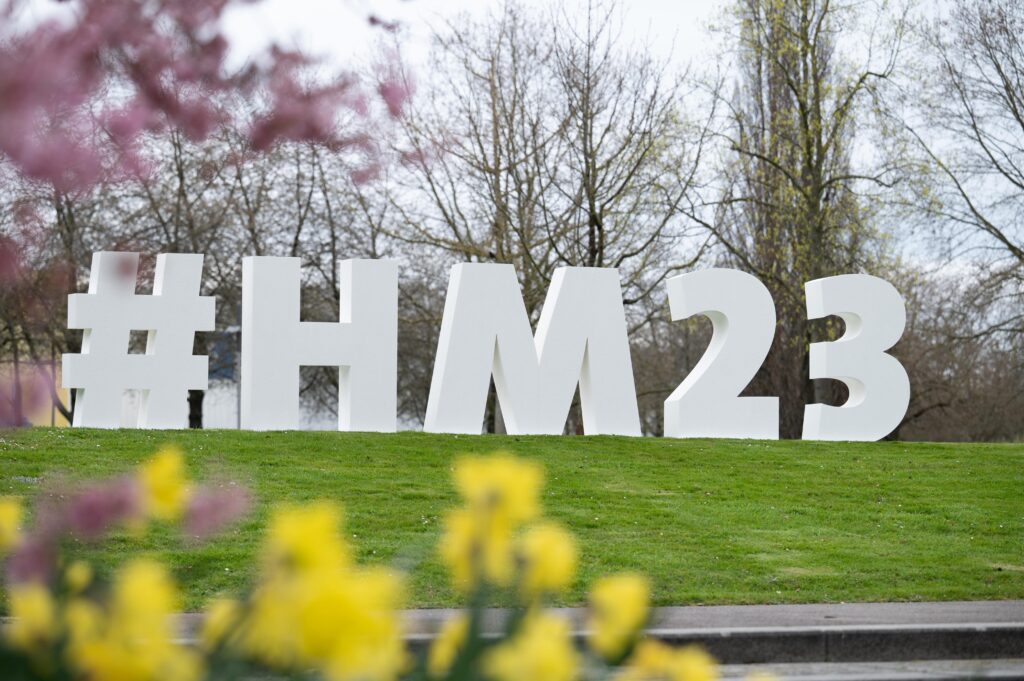 The dev.house-team visited Hannover Messe 2023! We were amazed by the innovative use of modern technologies in various industries, especially the impressive application of data analytics, robotics, and machine learning algorithms.    
We are excited about the potential of digital transformation across all industries and believe it is crucial for modern businesses to embrace it fully. Hannover Messe 2023 was a great platform to network, share knowledge and learn about the latest industry trends. We took this great opportunity to meet many interesting people and companies and discuss digital product ideas and new partnerships.   
Special thanks to Kai Schwermann (bill-X GmbH), Sebastian Knödel (Dassault Systems), Patrick Schneider-Sturm (ServiceNow), Bart Wrobel (Snowflake), Daniel König (CONTACT Software), Ben Unruh (Z Systems GmbH), Tobias Knipp (DPS Software GmbH), Florian Voß (Leezen Heroes), Maximilian Steppan (Emqopter GmbH), Lena Weirauch (ai-omatic solutions GmbH), Hannah Raatschen (startup. niedersachsen) for the great exchange. We are looking forward to future projects and collaborations! 
And of course many thanks to Leonid Yanshin (InterSystems) for the invitation to this great event
info@dev.house 
📞 +49 176 768 519 39 / +49 176 569 777 93